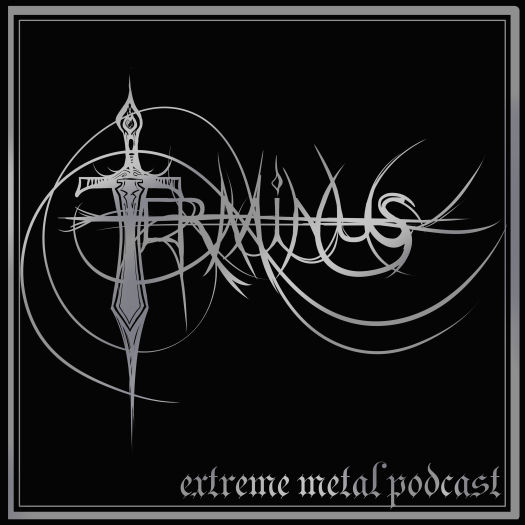 Sorry for the delay, guys, but we've arisen from our tryptophan-induced comas with, as always, yet another thrilling installment of your favorite Lithuanian falconry podcast. This is kind of a special one- beyond all expectations (and, frankly, all sense,) a listener has become Literally Dani Filth in order to forcibly submit a record to the show. Will you be the next to embody our favorite sexy gothic bad boy?
Speaking of which, Dani Filth's submission this week is the recent EP by Girtablullû, a raw black/ambient project that draws from modern tapeblack aesthetically, but musically hews closer to the weirder edges of the LLN. Gorked, untuned clean guitars, jangling interpretations of Demoncy riffs, and cryptic grumblings abound, making for something quite familiar to fans of the 00s CDr demo scene. It's highly varied and intriguing music, but our primary question follows: what, exactly, do we do with all these textures and ideas, and how do we develop this sound into something more established?
Next is the newest record from Antiq (of course,) the debut album of Diablation, which observes the traditions of 00s Euro symph-black with light brushings of goth and industrial. This sort of thing will be immediately familiar to those that remember that era's Spikefarm and Napalm Records releases, with bombastic, synth-forward delivery and all the Francophone arrogance one would demand from this style. But does this style stand the test of time after so much has changed within the realm of black metal? You be the judge.
Wrapping up the night is the surprise return of Germany's Anti, a DSBM project whose first full length 15 years ago has maintained a cult following. We listen with interest- what's happened in the intervening decade and a half? Well, nothing that we expected- this record is a truly strange mixture of ideas from Nocturnal Depression to Craft, with moment of brilliance and blockheadedness present even within individual songs. The clincher, though, is a welcome surprise: further confirmation, this time quite directly, that Satan has the fastest motorcycle.
0:00 - Intro ft. Planes Mistaken For Stars
0:14:50 - Girtablullû - Ancient Necromantic Rituals
0:54:10 - Interlude - Black Murder - "Fresh Flesh" fr. Feasts (Independent, 1995)
0:58:09 - Diablation - Allégeance (Antiq)
1:32:02 - Interlude - Planes Mistaken for Stars, "Never Felt Prettier," fr. Mercy (Abacus Recordings, 2006 / Reissue by Deathwish in 2015)
1:34:46 - Anti - Anti (Independent)
2:15:32 - Outro - Planes Mistaken for Stars, "Copper and Stars" fr. S/T debut album (Deep Elm Records, 1998) and "Thunder in The Night Forever," fr. the Spearheading The Sin Movement EP (No Idea Records, 2002).
Terminus links:
Terminus on Youtube
Terminus on Patreon
Terminus on Subscribestar
Terminus on Instagram
Terminus on Facebook
thetrueterminus@gmail.com