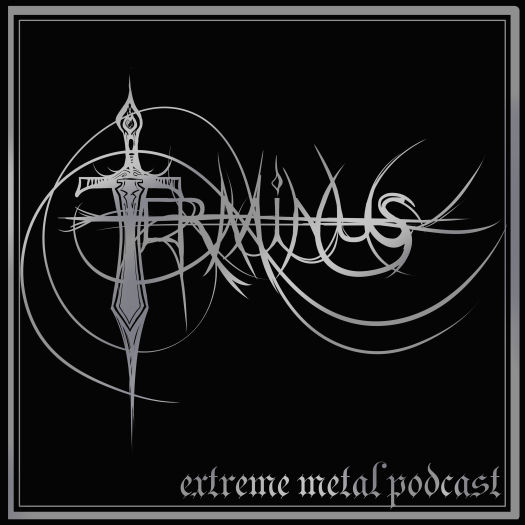 On Terminus 29, we named Pneuma Hagion's Voidgazer one of the best death metal albums - maybe the best death metal album - of 2020. On this special episode of Terminus, The Death Metal Guy sits down with his old friend R., core member of Pneuma Hagion (and Intestinal Disgorge, and The Howling Void, ad infinitum), to try and trace the origins of this record's blastbeat beatdown onslaught. R. reveals much about his recording and riffing process, and shares a wealth of extreme metal reference points. But as the interview unfolds, the details gather inward round a center. There stands R., listening, contemplating "the sublime nature" of things that hover just beyond the gateways of perception.
00:00 - Introductions
01:45 - Evolution of Pneuma Hagion - what makes Voidgazer sound like an abyssal titan?
17:50 - The Voidgazer / hardcore connection - why does it sound so much like beatdown?
23:05 - Gateways to Annihilation - the influence of Morbid Angel and H.P. Lovecraft.
30:41 - "The well where I draw the riffs" - origins of P.H.
37:10 - Interlude - Pneuma Hagion - "Timeless Darkness," fr. Voidgazer (Nuclear War Now!)
41:00 - Subsumption of the self - R on his many, many projects.
47:34 - Working in the wake of "caverncore" - what is the difference between black and death metal?
57:14 - Gazing onward - where does P.H. go from here?
01:00:28 - Now listening - R shares what's on rotation.
01:07:57 - Outro - Noisy Neighbors - "Dead Serious," fr. the Competitive Victimhood split w/ Shit Life (Independent, 2020)
Terminus links:
Terminus on Youtube
Terminus on Patreon

Terminus on Subscribestar
Terminus on Instagram
Terminus on Facebook

thetrueterminus@gmail.com