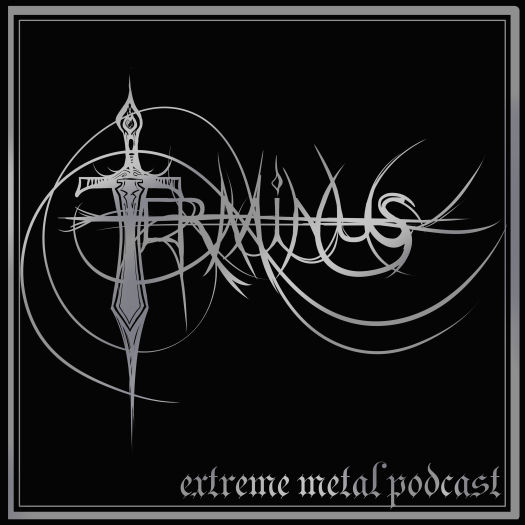 We're a little late on this one- had to go to some crucial chakra alignment workshops- but we're back with a lean and mean episode featuring two records from completely opposite sides of our musical map. The split here is about as TBMG and TDMG as you can get- choose your side wisely, mortals.
First up is the triumphant return of Tenhornedbeast, a personal favorite of TBMG whose dark ambient/drone/post-industrial-what-have-you merges murky, distorted synth tones with negative space and distant, crushing percussion. Hey now, this isn't a metal record at all! There's plenty to discuss, though- what's the difference between good and bad music made in this style, minimalism vs. maximalism in ambient composition, and the difference between meditative and deliberately challenging tones. Listen to this one on headphones in the dark.
TDMG's side brings us back into the comfort of extreme metal with the new Corpsessed record. At this point long-running purveyors of traditional, punishing Finnish death metal, Corpsessed make remarkably well-rounded and deceptively clever music with a surprising amount of restraint and elegance. Refusing to perceive any difference between high-minded noodling and caveman mosh music, this is a record which truly encompasses what made old school death metal great and which indicates the flame is still alive.
0:00:00 - Intro/Tenhornedbeast - The Lamp of No Light (Cold Springs)
0:47:08 - Interlude - Endvra - "The Battle Song of Endvra" fr. Great God Pan (Elfenblut, 1997) (Seems out of print but easily available on the used market)
0:49:09 - Corpsessed - Succumb to Rot (Dark Descent)
1:30:38 - Outro - Rippikoulu - "Kadonneet jumalat" fr. Musta seremonia (Independent, 1993) (Re-released several times over the years, remastered version available on Bandcamp)
Terminus links:
Terminus on Youtube
Terminus on Patreon
Terminus on Subscribestar
Terminus on Instagram
Terminus on Facebook