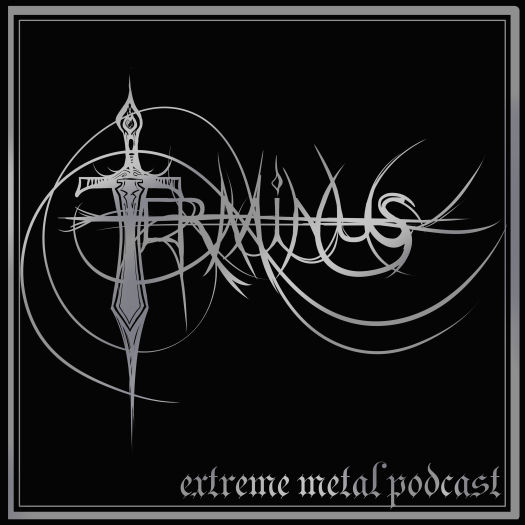 While other, less honorable metal publications are busy compiling end of year lists well before their time, Terminus plows ever onward with reviews, waiting until the 11th hour when the freshest, hottest albums emerge from the oven. On today's show we cover two records unusually prominent for our usual selection of underground sundries, but first we open up with a mini-review of the new Journey Into Darkness record. Like a distant comet only returning to Earth's orbit many years later, JIT brings back the sound of 00's symphonic black metal ala Limbonic Art with a record both majestic and menacing. This is a case of a style that means something very different nowadays- listen to our thoughts on the record and travel back to 2003.
First on the docket is the new record by Plebeian Grandstand, well regarded French black metal/hardcore/electronic/grinding... something who return with their fourth full length record. Rien ne suffit is already exploding across the internet, making its way onto many year end lists with its reputation for extremity, dissonance, and creativity. But now it's time for Terminus to weigh in on the topic: Is this a new era of extremity? Does this propel metal forward to locations previously unknown? And is this the best metal record of the year? You'll have to listen to find out. J/K it's no to all of those things.
On the flipside of the metal meets hardcore equation is 200 Stab Wounds, longtime Maggot Stomp stalwarts who have finally delivered their first full-length. And you know what? It's killer. Perhaps the first "full spectrum death metal" record we've covered on the show, 200 Stab Wounds synthesizes OSDM, brutal/slam death, and death metal influenced hardcore into a complete idea which harnesses all those energies into sharp, focused songs. Our hot take? This is what 2020s death metal is gonna sound like. Strap in.
0:00:00 - Intro ft. Journey Into Darkness - Infinite Universe Infinite Death (Independent)
0:18:14 - Plebeian Grandstand - Rien ne suffit (Debemur Morti Productions)
1:03:02 - Interlude - Hexis - "Fatum," fr. XI (Swarm of Nails / Iron Plague, 2011)
1:05:36 - 200 Stab Wounds - Slave to the Scalpel (Maggot Stomp)
1:52:09 - Outro - Jungle Rot - "Gasping For Air" fr. Fueled By Hate (Olympic Recordings, 2004) (Somehow seemingly out of print and not available on Bandcamp, but copies are widely available on the used market)
Terminus links:
Terminus on Youtube
Terminus on Patreon
Terminus on Subscribestar
Terminus on Instagram
Terminus on Facebook
thetrueterminus@gmail.com