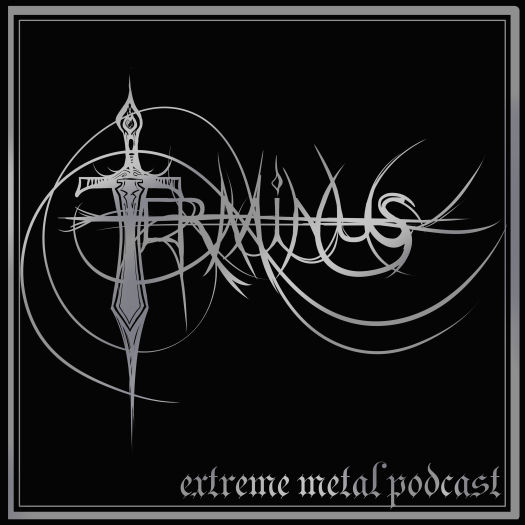 It's finally that time where Terminus rearranges its format- but just a little bit, as a treat. We're still figuring out exactly how we want to do this at Terminus HQ, so we open with a mini-review of Mondocane's independent debut, a potent but still-developing mixture of Mayhem, Gorgoroth, and Burzum with an interesting streak of timbral creativity. We'll probably start using this intro slot to showcase submissions, demos, and anything else that maybe doesn't fit a full review- stand by for further developments.
The first half of the show proper is dedicated to an old favorite of The Death Metal Guy- Morte Incandescente. A long running pillar of the Portuguese black metal underground, MI returns with their fifth full-length record which augments their traditional style with big blocks of first wave headbanging and grimy rehearsal room style. Sprinting seamlessly from Bathory grind to Mutiilation wail, it's a fascinating look at just how weird you can get with traditional materials.
Our second half is dedicated to the debut of Psionic Madness, a sort of ultra-underground supergroup featuring members of Maggot Crown and Nothing is Real, playing psychedelic yet grinding death metal for fans of 00s obscurities. The riffs are striking, the textures are bizarre, the drumming is maniacal, but the band's greatest strength is when they hang back and allow atmosphere to congeal. We discuss the merits of dissonance, track length, and Blood Incantation. You already know the answer to the last one.
0:00:00 - Intro ft. Mondocane - Dvala
0:21:52 - Morte Incandescente - Vala Comum (Signal Rex)
1:02:50 - Interlude - Corpus Christii - "Devouring Your Essence" fr. Tormented Belief (Nightmare Productions, 2003)
1:08:42 - Psionic Madness - Mortality Salience (Vargheist Records)
1:44:27 - Outro - Mithras - "Voices in the Void" fr. Worlds Beyond the Veil (Golden Lake Productions, 2003)
Terminus links:
Terminus on Youtube
Terminus on Patreon
Terminus on Subscribestar
Terminus on Instagram
Terminus on Facebook
thetrueterminus@gmail.com