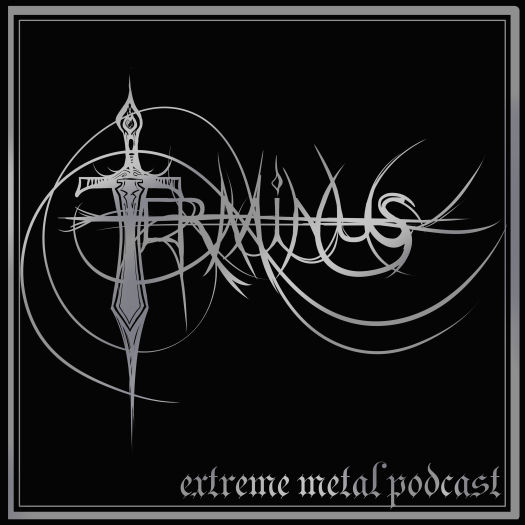 Hear ye, hear ye, Terminus returns with its last ultra-long episode for a while. We're going to be streamlining episodes a bit in the future and moving some of the workload to our bonus content- check out the intro for further details. But don't worry, we still have a content-packed week for that features both the most AND least fun records we've ever covered on the show! Don't worry, the most fun one we saved for last. We're not going to leave you on read like that.
Opening the episode is Odious Hiss, who dare to ask the question "What if Instagram tapeblack didn't suck?" Well, the answer is "it would be a lot better, bro." OH uses modern raw black aesthetics to produce music that you might find on a weird, blearily printed CDr back in 2006, with the same unnerving and entrancing qualities that got us into collecting obscure black metal when we were just young tykes. Don't let the hype fool you- there's real content to dig into here.
Following is Merciless Scum, a blackened grindcore band who sidestep the black/crust swindle to create tight, abrasive, and rhythmically whiplashing songs which have little to do with anything coming out of the punk scene. The joined forces of Nasum and early Emperor produce breathless, savage music that sheds none of its aggression even as it adopts more nuanced melodic ideas.
After our interlude is Kaeck, returning from a six year torpor to create one of the most negative things we've ever covered on the show. Describing this record in words is nearly impossible, and expressing exactly why it's so brilliant even moreso. Imagine a fusion of Niden Div. 187 and Demoncy playing in a shallow grave on a distant European battlefield and you have some sort of idea. Not a great record to listen to before bedtime.
Wrapping things up is the complete opposite of the above with Morgal's long awaited debut full-length. If ever there was a record to confirm that Satan does, indeed, possess the world's fastest motorcycle, it's this one. The classic sounds of Impaled Nazarene, Dissection, and Nifelheim fuse with the sheer absurd energy of early melodeath and power metal to create a record that spiritually compells the listener to crash their car directly into the nearest storefront while slugging Jack Daniels directly from the bottle. Remember: regardless of the season, Sword Boy Summer is a state of mind.
0:00 - Intro ft. Important Terminus News
0:11:04 - Odious Hiss - A Vial of Putrid Hockle (Hotchin Pit)
0:42:30 - Merciless Scum - Archon (Void Wanderer Productions)
01:08:15 - Interlude - Watchmaker - "Failing Upwards" fr. Erased From the Memory of Man (Willowtip Records, 2005) (Amazingly listed as pay what you want. If you don't throw down a dollar for this you're doing yourself a disservice.)
1:10:26 - Kaeck - Het Zwarte Dictaat (Folter Records/Hessian Firm)
1:52:48 - Morgal - Nightmare Lord (Werewolf Records)
2:28:48 - Outro - Impaled Nazarene - "Armageddon Death Squad" fr. All That You Fear (Osmose Productions, 2003)
Terminus links:
Terminus on Youtube
Terminus on Patreon
Terminus on Subscribestar
Terminus on Instagram
Terminus on Facebook
thetrueterminus@gmail.com