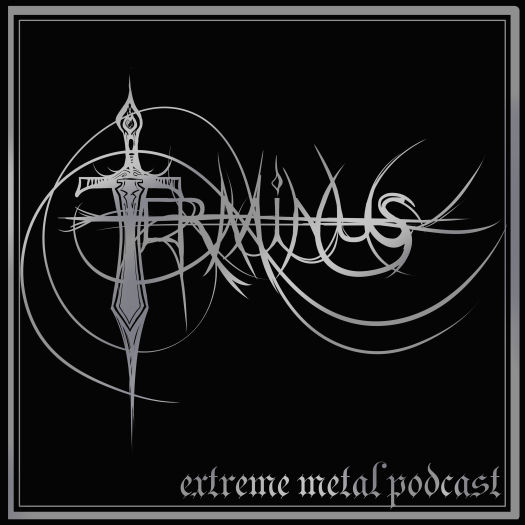 In the sexiest and most goblin-infested edition of Terminus yet, your intrepid heroes investigate another four records, this time heavy on the black metal with a funeral doom appetizer. All four of these bands have been mentioned on the show at one point or another, but none have actually been reviewed- all of them, however, were eagerly anticipated, with varying results.
Opening the evening is the long-anticipated return of Skepticism, who unsurprisingly again display why they are still the apex of funeral doom. This year's record is a branching and varied one, with some of Skepticism's most extreme work to date in both melody and mood. A guided tour of the band's discography ensues both from your hosts and the songs on the record itself, and it's safe to say this is certainly one of the best records of the year.
On Terminus we frequently talk about "chivalric black metal," that odd niche of the French scene most concerned with florid melody and battlefield triumph, and one of the primary originators of that style is Aorlhac. Returning with their fourth full length record, Aorlhac this time laces their traditional style with lashings of melodeath and power metal, making something smoother and more straightforward than before. Was it a good move? You decide.
After our break, TBMG brings out an old favorite of his with Hautakammio, a Finnish band who play a resolutely traditional style of 2nd wave worship. Over the course of the review we find more and more details to discuss- the role of production in the band's music, the ideals of repetition vs. variation, and what it really means to make "oldschool" black metal 30 years on. It's a record for deep cut black metal aficionados, but there's a lot to love.
Wrapping up the evening is the sophomore full-length by Gloosh, a Russian one-man project that has been gathering steam with its riffy and intense take on atmospheric black metal. The new record shows the band shaking off some of the most friendly aspects of the debut for something more austere, severe, and storming- AKA all the things a growing Black Metal Guy needs.
0:00:00 - Intro
0:06:36 - Skepticism - Companion (Svart Records)
0:55:18 - Aorlhac - Pierres brûlées (LADLO)
1:29:09 - Interlude - Glaciation - "Acta Est Fabula" fr. Ultime éclat (Osmose Productions, 2020)
1:35:23 - Hautakammio - Pimeyden Kosketus (Purity Through Fire)
2:18:38 - Gloosh - Sylvan Coven (Drevo Recordings)
2:58:23 - Outro - Branikald - "A Stormride" fr. Stormheit (Independent, 1995) (Various pressings can be found on various music trading sites. As with all BBH, beware of bootlegs.)
Terminus links:
Terminus on Youtube
Terminus on Patreon
Terminus on Subscribestar
Terminus on Instagram
Terminus on Facebook
thetrueterminus@gmail.com