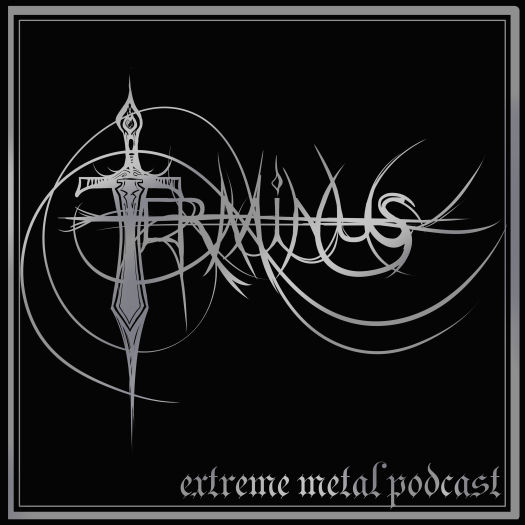 In this bracing late-winter blast of Terminus, we review four really cool bands in two distinct halves, each pointing "beyond metal" in the way we've been talking about lately.
In Part I, The Black Metal Guy brings two prime examples of the bright but rough-edged sound that's come to characterize the best of USBM, and floats a new term to capture what separates this distinctly American style from Black Metal proper.
Leading off, the prolific one-man project Elegiac returns from a year in the (literal) wilderness with Father of Death, a lengthy and ambitious release that blends bulldozer Bathory beats with soaring backwoods heathen melodies. TDMG brings some interesting, unexpected reference points to the table, and we argue about whether Elegiac has "arrived" quite yet.
Up next is Silvanthrone, a young band from Pennsylvania (they'll have you know!) who put a distinctive spiritual and compositional twist on the familiar Franco-Finnish sound. We try to figure out what makes this sound more American than European, what work the more Euro / Chivalric riffs are doing here, and whether we can pin down a distinctly "Silvanthrone" style of composition.
Not to be outdone, The Death Metal Guy comes in with two bands that carry their genres -- "death metal" and "Slavonic black metal," respectively -- so far into abstraction, it's difficult to even call them metal anymore. Each attains a kind of monolithic, fundamental-level-of reality presence, so strap in, dudes, it's time to get metaphysical.
After the break, we check out the new EP by Astral Tomb, another group of young dudes who've been lumped in with the likes of Blood Incantation because of their name. This sounds nothing like Blood Incantation, or.... anything else, really! TDMG hails the extreme precision of their "sloppy," improvised-sounding chug / skronk attack, while TBMG rhapsodizes over the links to primordial guitar noise.
Finally, we venture into Siberian wilds in the snowshoe grooves of Devilgroth, whose majestic Svyatogor carries swirling Slavonic trem far beyond the confines of the riff and the blastbeat. This isn't what you're expecting, either -- it depends on some cross-genre connections that nobody saw coming, and truly carries the BM tradition into uncharted territory.
0:00 - Introductory bullshitting / Terminus news ft. Trivax / rundown of bands and labels
20:40 - Elegiac - Father of Death (tape on Sacrificial Sounds / CD on Todesritter this spring)
1:03:49 - Silvanthrone - Forbidden Pathways to Ancient Wisdom (Nihilistic Noise Propaganda)
1:45:03 - Interlude - Aorlhac - "Sant Flor, la cite des vents," fr. La Cite des Vents (Those Opposed Records, 2010 - reissued in 2016).
1:51:18 - Astral Tomb - Degradation of Human Consciousness (Blood Harvest)
2:33:08 - Devilgroth - Svyatogor (Werewolf Promotion / Nebula Aeterna Productions)
3:20:35 - Outro - Branikald - "The Sail's Wild Kin," Frost Vision (Stellar Winter Records, 1999)
Terminus links:
Terminus on Youtube
Terminus on Patreon
Terminus on Subscribestar
Terminus on Instagram
Terminus on Facebook
thetrueterminus@gmail.com