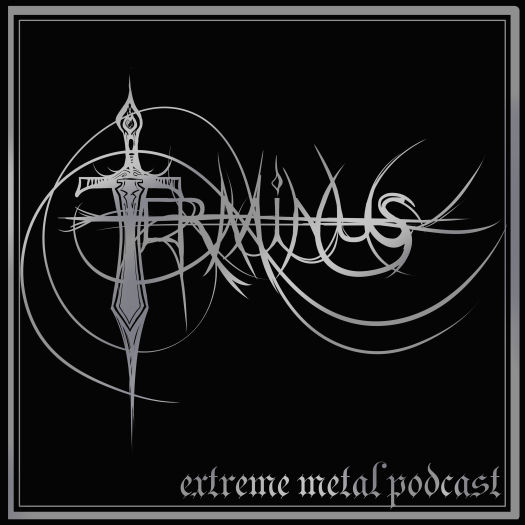 In Part I, the Black Metal Guy takes new releases from Germany's Azketem and England's mysterious Isenscur as examples of a sinister, "nocturnal" strain of paganish black metal, recalling the earliest days of the genre before the various themes were teased apart. Azketem conjures up moonlight mushroom journeys, while Isenscur sparks "holy fire" from fungally-infected grain.
In Part II, the Death Metal Guy takes us back to nowadays grit and misery. Hanging Fortress come out of Toledo, Ohio, and they play beatdown-driven hardcore songs with early-90s DM riffing -- or is it the other way around?? -- but not like you've heard it before! Should be of interest to death metal as well as hardcore people. And we close out with Glistening's left-field variant of anti-natalist DSBM, which cuts unusually powerful Finnblack riffs with jagged shards of straight-up indie rock and emo. This is one of TDMG's favorite releases this year, and a promising new project we'll be paying close attention to in future.
00:00 - Introductory bullshitting
02:48 - Terminus News ft. Sordid Crest and Doldrum
16:52 - Rundown of bands and labels
21:02 - Azketem - Inzernznytazure (Independent on BC / tape on Iron Bonehead)
59:43 - Isenscur - Asyndrath (Barghest / Maleficentissimus Triumphatus)
Interlude - Verdunkeln - "Im Zwiespalt," fr. Einblick in den Qualenfall (Van Records, 2007).
01:57:30 - Hanging Fortress - Darkness Devours (Redefining Darkness)
02:32:03 - Glistening - The Antinatalist (Extinctionist Records)
03:11:13 - Outro - Martyrdod - "List," fr. List (Southern Lord)
Terminus links:
Terminus on Youtube
Terminus on Patreon

Terminus on Subscribestar
Terminus on Instagram
Terminus on Facebook

thetrueterminus@gmail.com