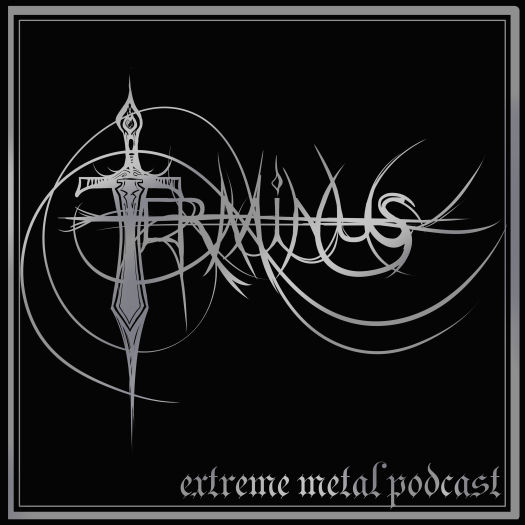 As the Samhain moon wanes and the comet Atlas crosses Orion, trailing the doom of kingdoms in its wake, we're back with another sick, dank, crushing episode of Terminus! This one is a bit of a world tour.
In Part I, The Death Metal Guy leads us from Tasmanian desolation to American "working class bleakness." First, he introduces The Black Metal Guy to Carved Cross, whose barren, unsentimental DSBM grows from fascinating chord shapes and adventurous DIY production. TDMG sees it as heralding a new movement in DSBM, and TBMG makes some connections to early-90s UK sounds. Next up, we check out the baffling and brutal debut of Trash, a young band soaking in all manner of punk-metal "80s filth." We have a great time wading through the reference points, while homing in on the project's core idea.
In Part II, The Black Metal Guy leads us through the first installment of the Terminus Guide to Southeast Asian Black Metal.* One-man project Vong breathes a Vietnamese spirit into old Norse bones, drawing heavily on Darkthrone and Burzum without sounding like one of those "Burzthrone" bands. We went into this record hoping for a solid homage to the masters, but came out seriously impressed! At last, the Indonesian maniacs of Warkvlt flatten the whole battlefield with hyperminimal monolithic war metal. Their discipline begets a terrible beauty -- sunlight flashing cold through a blackened sky.
00:00 - Introductory bullshitting
02:28 - Introducing Terminus News ft. new releases from Feral Heart Productions and Old Mill Artifacts.
16:38 - Rundown of bands and labels
20:08 - Carved Cross - Embittered Amidst the Ashes (Overuse)
53:37 - Trash - Forbidden Rites (Independent)
01:23:23 - Interlude - ADX - "Deesse du Crime," fr. Execution (Devil's Records, 1985). Last reissue was a 2017 tape run by Warlord Trinity Productions - now sold out. But ADX still puts out new music! Here's their Bandcamp.
01:28:41 - Vong - A Wander in Liminality (Analog Ragnarok)
02:02:35 - Warkvlt - Deathymn (Sadist Records / Kult of Belial)
02:34:04 - Outro - Mantash - "Samiri I," fr. Samiri (Kalacemeti Records).
*For more on the Southeast Asian scene, see T2 on veterans Impiety and Surrender of Divinity, and T23 on newcomers Elcrost (friends of Vong!).
Terminus links:
Terminus on Youtube
Terminus on Patreon

Terminus on Subscribestar
Terminus on Instagram
Terminus on Facebook

thetrueterminus@gmail.com