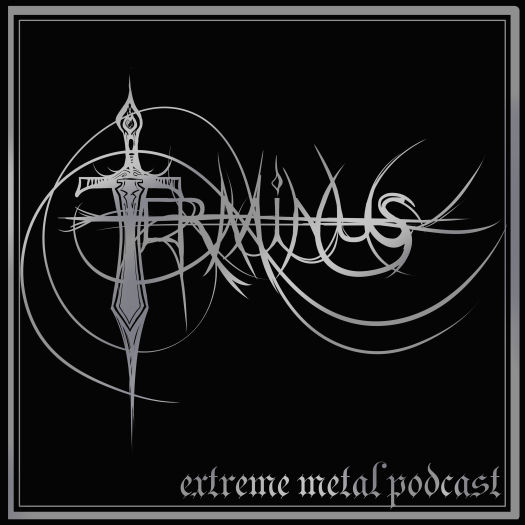 On this week's full-throttle, three-hour marathon episode of Terminus, we come face to face with some of the black metal questions that have haunted us from the beginning of the show.
The Black Metal Guy begins with Denmark's Ildskaer and Quebec's Cimetiere, both of whom draw on the beloved "Franco-Finnish" guitar style. Is this smoothly-flowing, epic riff-form too dominant for its own good? And if so, what's the way out? Ildskaer answers this quandary by adapting the F.F. riff to a uniquely Danish sensibility. Cimetiere does the same, but for French Canada. We love both these records, and in the course of discussion we range from the rise of the nowadays Danish scene to some unexpected links between black metal and '77 punk.
On Part II, The Death Metal Guy introduces Elcrost, a young and very promising "Gothic extreme metal" band from Vietnam. They work uphill against a limited recording setup to write intricate, thoughtfully composed songs. And when the formula works, it really works!
At last, we turn to Germany's Toadeater, and this brings us to the big one -- the post-black question! -- in what may be our most contentious segment yet. TDMG and TBMG debate whether this record is black metal or post-black, whether it's good or terrible, and where music like this falls in the direction of the genre as a whole. Lurking behind it all is the towering specter of Mgla. How has this single band reshaped the field of black metal, and how should up-and-coming bands respond? Where does originality come from, and how? You don't wanna miss this one!!
00:00 - Introductory bullshitting
11:48 - Ildskaer - Den Raedsomste Nat (Wolfspell Records)
56:36 - Cimetiere - Extinction (CD on Feu Follet Productions and Les Creations Underground; tape on Epitaphe Prod.)
01:27:52 - Interlude - Malveillance - "Extensive Slaughter," fr. Just Fuck Off (Suffering Jesus Productions et al., 2006). Available from one of the original labels, New Scream Industries, if the BigCartel still works. If not, it's at Dark Horizon on clearance.
01:30:16 - Elcrost - Foregone Fables (Independent)
02:03:00 - Toadeater - Bit to ewigen daogen (Revolvermann Records/Kellerassell Records)
03:01:12 - Outro - Gloosh, "Groza," fr. Timewheel (Independent, 2019). Tape via slowsnow records. This summer's EP, The River, is also well worth checking out.

Terminus on Youtube
Terminus on Patreon

Terminus on Subscribestar
Terminus on Instagram
Terminus on Facebook

thetrueterminus@gmail.com