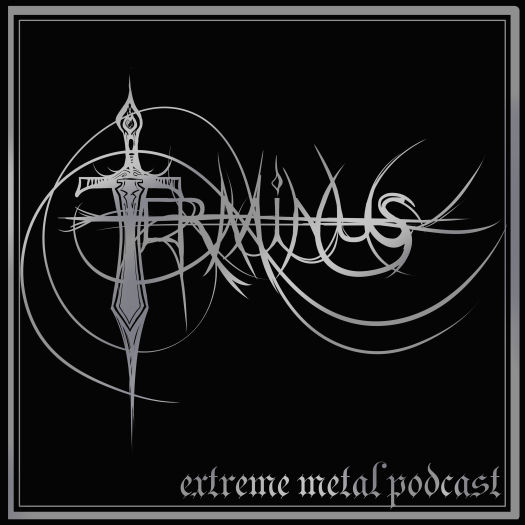 Right after recording the Serpent Column interview, we hurled ourselves into Episode 21.
We lead off with a vast, majestic 50-minute review of Into Oblivion's vast, majestic new EP, Winds of Serpentine Ascension. If you've wanted to hear a whole new style of riffing and song-construction, pointing death and black metal toward a glorious New Dark Age, this is it. It's one of the most important records to come out this year, and issues the same challenge issued by Serpent Column -- to make metal that parts the swirling wind and fog, bringing forth a higher, more abundant mode of life.
And with that out of the way, we're onto Finland: Sammas' Equinox took four years refining their eccentric, esoteric-pagan black metal before releasing a full-length, and The Black Metal Guy is stoked to see how it turned out. We talk over the record's formidable high points, and meditate on the balance between wizard and warrior aesthetics.
The second half of the show sees The Death Metal Guy at full Death Metal Guy. He leads off with Insalubrity's foul breed of brutal death, full of pinch harmonics and slippery trem. The Black Metal Guy has been learning to listen to this sort of thing -- but will this one be a bridge too far?? To close out, TDMG brings a sick new find we can all agree on: sombre Swedish death metal about tanks. Just Before Dawn nimbly dodge the "retro Swedeath" trap by lining up an unexpected set of influences, and following an invisible through-line. Two of these are bands we mention all the time on this show...
00:00 - Introductory bullshitting / rundown of bands and labels
11:13 - Into Oblivion - Winds of Serpentine Ascension (Hessian Firm)
01:01:37 - Sammas' Equinox - Tulikehrat (Signal Rex)
01:29:11 - Interlude - Miserycore, "Merciless March," fr. the Civilization Torture demo (Pure War, 2005). Looks like Invictus distro has a CD reissue in stock.
01:34:14 - Insalubrity - Salacious Putrescent Psychopathy (New Standard Elite)
02:05:00 - Just Before Dawn - An Army At Dawn (Raw Skull Recordz)
02:29:18 - Grundhyrde, untitled track-in-progress w/ no vox yet.* Check the Grundhyrde / Klagesturm split (sold out) on Greg Biehl's channel.
*CORRECTION: On air, The Black Metal Guy confuses this w/ another track, soon to be released.
Terminus on Youtube
Terminus on Patreon

Terminus on Subscribestar
Terminus on Instagram
Terminus on Facebook