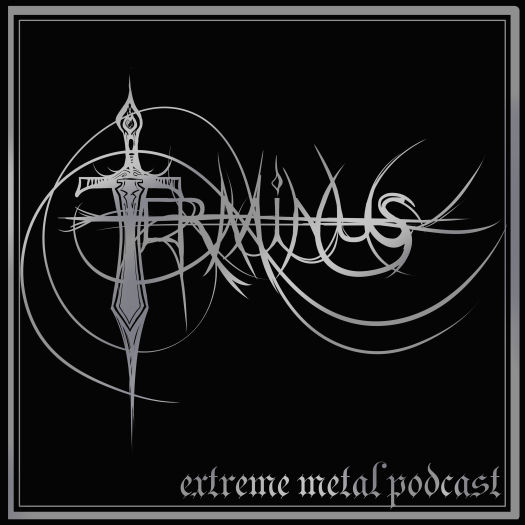 After two episodes of virtually nothing but sword-and/or-sorcery-oriented pagan black metal (no bad thing!), we're back to a more eclectic lineup. The Death Metal Guy sets the tone with a couple great choices, both black metal bands remaining faithful to the basic impulse of the genre while pushing toward weird new horizons -- exactly the kind of originality we want to promote. Meslamtaea (ft. mem. of Asgrauw) blends the windswept Northsea melodies of traditional Dutch BM with authentic screamo and post-punk, seeking traces of green growth in the 21c city. Cultum Interitum (ft. mem. of Lunar Ascension??) bring the ugliness and evil back to BM, stripping it down to a skeleton and making the bones dance -- a ghastly, lurching march through Satanic industrial wastes.
In Part II, The Black Metal Guy checks up on two promising bands that last released full-lengths in 2017. First is the young Norwegian band Hymn, who play rhythmically dynamic extreme sludge. We've virtually ignored sludge so far, and this gives us a chance to talk over the perils and potentials of the genre. Last but definitely not least is Dumal, who've taken their sweet time distilling triumphant Norse and Finnish BM into 100-proof Pennsylvanian forest riffs. The Terminus USBM squad will want to check this one out for sure!

00:00 - Introductory bullshitting / thanks to Grizzlybutts et al. / rundown of bands and labels
12:24 - Meslamtaea - Geketend in de Schaduw van het Leven (Babylon Doom Cult Records)
55:32 - Cultum Interitum - Poison of Being (Godz of War)
01:21:05 - Interlude - Archgoat - "Whore of Bethlehem," fr. Whore of Bethlehem, reissued most recently on Debemur Morti.
01:25:25 - Hymn - Breach Us (Fysisk Format)
01:57:44 - Dumal - The Confessor (Folkvangr/Vigor Deconstruct)
02:34:40 - Outro - Bak De Syv Fjell - "From Haavardstun," fr. From Haavardstun EP, available digitally from the original label, Edged Circle Productions in Norway.

Terminus on Youtube
Terminus on Patreon

Terminus on Subscribestar